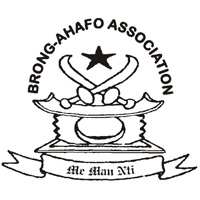 The Brong Ahafo Association of the Washington Metro Area is a non-profit organization founded in 1983. The motto of the organization which is "Me Man Nti" meaning "For the sake... for the Love of my Land (my Country)", has been a guiding beacon, since the founding of the association.
Members are committed to improving the living conditions in Brong Ahafo, one of the regions of Ghana. The association endeavors to attend to the needs of the Brong Ahafo residents in the Washington Metro Area and the United States at large.
To aid in the development and utilization of the region's human and natural resources, the association has established committees for research and development, social services and relief aid, special projects (emergency assistance), fund raising and publicity.
The association seeks to become a forum for the region's resident and any organization that is looking for opportunities in the region.
The association further seeks to foster good relations and increased understanding among all the people in the region and Ghana at large. The association hopes that its activities will instill the pride and significance of ethnicity in the national development of Ghana and Africa as a whole.