Asante Kotoko Association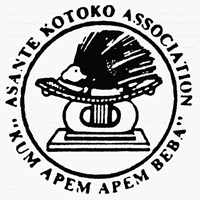 The Asante Kotoko Association (AKA) is as a nonprofit, nonpartisan, educational, voluntary and charitable organization organized under section 501(c)(3) of the Internal Revenue Code. Membership in the Association is open to everyone and especially to all Ashantis in the Washington Metropolitan Area.
AKA aims and objectives are:
to organize all Asantes and others interested in the Asante culture, custom, and tradition in the Washington Metro Area into the Association,
to promote a common forum for the exchange of ideas among all people interested in the Association and the Asante Culture,
to assist in the socioeconomic development of Ghana, particularly, the Ashanti Region of Ghana,
to develop close relationships with other sister associations that seek to protect and defend the Asante culture and institutions, and
to assist in the socioeconomic developments in Ghana, particularly, the Ashanti Region of Ghana.
In January 1982, a group of 13 individuals formed the Asante Youth Association (now the Asante Kotoko Association). The Association was formally inaugurated on June 19, 1982. On October 23, 1984, the Association hosted Asantehene Otumfuo Opoku Ware II at the Embassy of Ghana, Washington, DC. In December, the Association adopted "Ward C2" of the Komfo Anokye Teaching Hospital (KATH), Kumasi, Ghana, for rehabilitation and donated $3,000 towards the project. On November 17, 1993, the Association donated additional $5,000 toward the Ward C2 rehabilitation project at KATH. In March 1997, the Association made another donation of $15,500 towards the Ward C2. On June 15, 1999, the Association established a scholarship program for dancers in the Association's Cultural Troupe.
The Association sent a delegation to Kumasi, Ghana, to paid homage and attended the final funeral rites of Otumfuo Opoku Ware II on March 28, 2000. On May 29, 2001, the Association hosted the Asantehene Otumfuo Osei Tutu II at Washington DC and donated $4,000 to the Otumfuo Education Fund. On July 5, 2005, the Association donated 10 orthopedic beds and other items valued at $9,700 to KATH. On October 5, 2007, the Association donated one (1) Hot Air Oven and two (2) Hot Air Sterilizer valued at $4,000 to the Kumasi Children's Hospital.